It turns out Nero wasn't fiddling as Rome burned–he was 60 km away at the time. Did Nero Really Fiddle While Rome Burned?
The story has become short-hand for making light of a catastrophe, either out of self-interest (one theory had Nero clearing a site he desired for a palace with the fire) or out of a mad detachment from reality.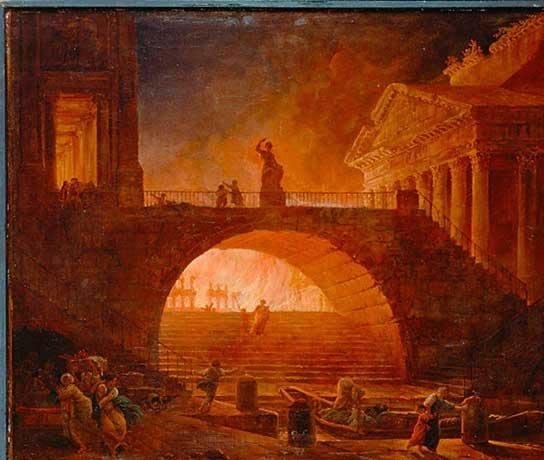 Are we fiddling while Rome burns? I would say yes–because we're not solving any of the structural problems that are dooming the status quo. Instead, we're allowing a corrupt, corporate mainstream media to distract us with fake "Russians hacked our election" hysteria, false "cultural war" mania, and a laughably Orwellian frenzy over fake news which magically avoids mentioning the propaganda narratives pushed 24/7 by the mainstream media–narratives that are the acme of fake news.
The media is only half the problem, of course; the audience doesn't want to hear about structural problems that can only be fixed by disrupting the status quo. If we don't accept that the financial system we inhabit is imploding, maybe all the problems will go away.
The system is coughing up blood and we still want to believe it is "recovering" from a cold.
Here's a short list of structural problems we should be tackling:
1. Soaring inequality and the institutionalization of economic privilege.Systemic economic privilege doesn't exist in a vacuum–it's enforced by a centralized hierarchy, a dynamic I describe in my book Inequality and the Collapse of Privilege. Systemic inequality doesn't just undermine the economy–it also undermines the social and political orders.
⇒ Keep Reading